There is a reason that more than 50% of homeowners in Colorado and nationwide choose white as the primary color for their new dream kitchens.
White  is Still the Most Popular Color for Colorado Kitchens
White offers a bright, crisp look that can make a kitchen space look more expansive and provide a feeling of calm and serenity. Several reasons why white kitchens are the go-to option for so many homeowners in the Denver metro area include the timeless nature of a white kitchen.
White is Never Out of Style.
Additionally, because of white kitchens' ability to withstand the test of time, your new dream white kitchen increases the value of your home when you are ready to sell it. But, it doesn't have to be boring.
Kitchens that are predominantly white have the potential to emit a cold and sanitary feeling.  This can be avoided by selecting the right shade of white and strategically incorporating pops of color in your backsplash, countertops, lights, cabinet hardware, appliances, sinks, or fixtures.  We often encourage homeowners In Colorado that want a predominately white kitchen to select primary hues for their pops of color.
Having a contrasting island color can help and here in Colorado, wood is always a beautiful and natural choice to bring hominess into a kitchen remodel.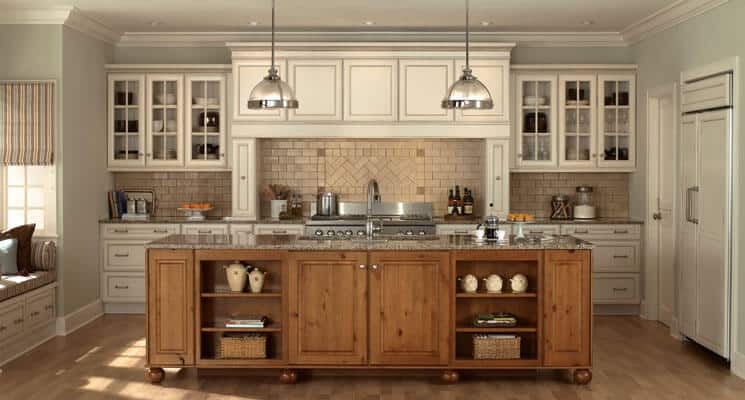 What Color Should I Choose?
When it comes to color, red, blue, and yellow are the source of all other colors, and black and white are typically used to create tone and value.  A key to incorporating pops of color into a white kitchen is to achieve the right balance to elevate and energize the look and feel of the most used room in your home.
What are the right pops of color that can energize and inspire your new dream white kitchen? Give us a call or make an appointment to visit us at either of our showrooms and let our designers show you how you can make a distinctive, personal design statement in your new dream kitchen.