Six Keys

For

Successful Kitchen Remodels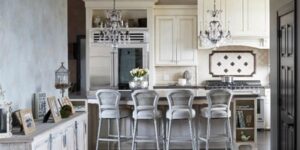 Let there be light: Light determines how your new kitchen will look and feel. When we design kitchens for our clients we capitalize on opportunities to use multiple natural and artificial light sources so that light streams into the kitchen at all times of the day. This may involve identifying areas for new windows, expanding existing windows or recommending glass doors to the outside depending on the physical make up of the space.
In some cases, it's not practical or possible to incorporate lots of natural light into a space. In those instances, use artificial light in creative ways that help achieve similar glow and balance in the space. There may be opportunities to hide light fixtures above cabinets to illuminate the kitchen at night or it may be better to use under cabinet lighting or both. Light fixtures can also make a dramatic design statement. Make sure that your designer provides a lighting plan that will achieve the feelings that you want to have every time you walk into your new kitchen.
Less usually is more: Make every effort to eliminate visual clutter. Simple clean lines will make your kitchen space appear and feel larger. In a recent project, we found that minimizing the amount of upper cabinets opened up counter space below to give an open a spacious feeling.
Make it last: Renovating a kitchen is not something most of our clients do more than once or twice. That's why it is important to work with designers who understand and will recommend a timeless aesthetic. Your kitchen should never go out of style. Functionality and décor can change, but the foundation should withstand the test of time. When you visit a showroom ask your designer to recommend products that are timeless.
Use creative storage to maximize space: Our designers can condense appliance and storage areas to maximize the look and feel of the space. We can identify areas for pantries that are unique and fun. There are so many different types of storage products that can fit into drawers and cabinets that help to eliminate clutter and keep everything you need at your fingertips.
Invest in what matters most: Cabinets are key to the longevity of your kitchen. It's easy to replace an appliance. It's more difficult to change out cabinetry. Invest in cabinets that can withstand the test of time. If you don't, the cabinets will make your kitchen appear out of style as time goes on.
Have the intersection of old and new to be seamless: Islands are often used to transition the new space to the old. If an island is not possible or practical work with your designer to identify another defining piece to transition seamlessly between the new space and the old